Rapid advances in technology often leave the written law behind, allowing for unprotected rights, and freedoms temporarily trespassed. GPS has enabled law enforcement agencies to track movement of suspects remotely. In US v. Jones, the FBI placed a GPS tracking device in the defendant's vehicle without a warrant. Although the Court overturned the conviction, it was based the on act of physical trespass, not the act of GPS tracking itself. This is problematic.
In 2005, the defendant, Antoine Jones was arrested and convicted on the charges of conspiracy to distribute and possession with intent to distribute cocaine. A key piece of evidence for the prosecution was the GPS data that the FBI obtained by placing a tracking device on Jones' vehicle without a warrant. The tracking data showed repeated visits by Jones to a building where the drugs were later found. The FBI used the tracker for a month. When Jones appealed to the DC Appellate Court in 2009, the court ruled that GPS tracking was an unreasonable search and overturned his conviction.
Although there have been similar cases involving law enforcement's use of technology to track a suspect's location, they hold no precedent over this case. In Knotts v. US, police, without a warrant, used a radio beeper that constantly broadcasted over a certain frequency help them follow Knotts. It was disguised and put in his car before he took a trip from the city to his rural hideout. The police used the beeper to help them follow him during this trip. (Knotts v. United States) The key differences between Knotts v. US and this case make it impossible to apply the ruling the former to the later. First, GPS as a technology varies greatly from the radio beeper in Knotts. The radio beeper, "which emits periodic signals that can be picked up by a radio receiver"(Knotts v. United States), had a very small range, dictated by the strength of the beeper's signal, while GPS's reach is practically unlimited. The use of these two technologies also sets the situations far apart. In Knotts, the police only used the beeper as a rudimentary way to stay within the general area of the target vehicle. For the court opinion, Justice Rehnquist also wrote that "nothing … indicates that the beeper signal was received or relied upon after it had … ended its automotive journey"(Knotts v. United States), which contrasts with the GPS tracker's constant monitoring. Even though the court ruled that the use of the beeper was not a Fourth Amendment search, they "warned that its decision should not be read to sanction "24-hour surveillance" using "dragnet-type" law enforcement practices" (Sullivan). The court said that it was essentially the same as the tailing and visual surveillance already in use by the police.
The Court allowed the beeper's use in Knotts because it was highly improbable the technology could be abused to execute a more invasive search. In their decision, the court specifically left this question unanswered because they did not consider the beeper to be more than an aid to visual surveillance. This is not the case for GPS tracking. Due to the range and absoluteness of GPS, it was in no way a "sensory aid" for the officers. It does not need to be monitored at all in order for it to function; all the officers need to do is look at the data logged by the tracker. GPS tracking is a completely hands-off technique that requires almost no resources after the tracker is placed. Its effortlessness gives it a scalability that is far more susceptible to abuse. The technology's prolonged use reveals far more than a single part. "Repeated visits to a church, a gym, a bar, or a bookie tell a story not told by any single visit … The sequence of a person's movements can reveal still more; a single trip to a gynecologist's office tells little about a woman, but that trip followed a few weeks later by a visit to a baby supply store tells a different story," wrote Justice Ginsburg in the opinion of the DC appellate court when it sided with Jones (US v. Maynard). Developments in technology and their distinctly different uses distinguish Knotts from Jones. GPS tracking threatens personal privacy far more than the beeper. The potential for abuse calls for the protections of the Fourth Amendment.
While movements on public roads are not protected under the Fourth Amendment there is still a reasonable expectation of privacy. In the landmark Supreme Court case, Katz v. United States, the court said that "the Fourth Amendment protects people, not places" (Katz v. United States). This changed the interpretation of the amendment's protections from protecting physical areas like the home to an individual's expectation of privacy. In his concurring opinion, Justice Harlan set the standard for determining which actions fall under Fourth Amendment searches. He wrote that it is dependent on whether or not the individual has an expectation of privacy and whether society deems that expectation reasonable, hence the term "reasonable expectation of privacy"(Katz v. United States).
Although Jones drove his vehicle on public roads, the warrantless GPS tracking remained an unconstitutional search because of the reasonable expectation that no member of the public would watch and keep track of all of his movements over the course of a month. Even though a person hypothetically could have done this, in Florida v. Riley, the majority of the justices agreed that the standard is based on the person's reasonable expectation of whether or not it would happen, not if it is possible (Goza). It is feasible that a member of the public would observe one trip on public roads, which is the justification behind allowing police to follow a suspect, but practically impossible for one person to observe all of  another's movements over the course of a month. Even though Jones traveled on public roads, the expectation that no one would see and record all of his travels over a prolonged period of time is realistic and reasonable.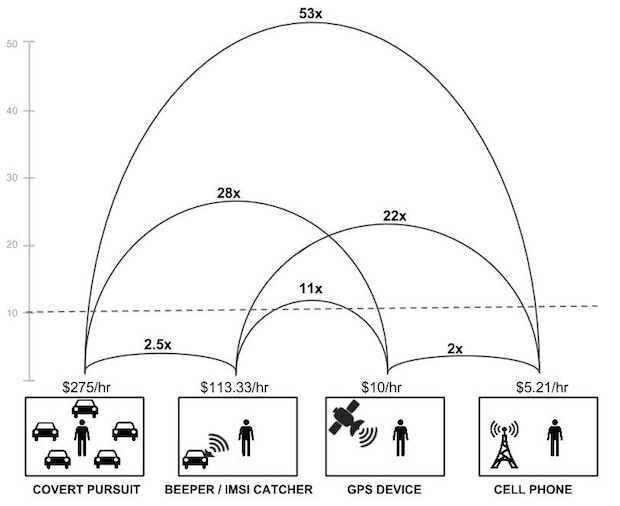 With the introduction of new technologies and their effects on modern life, the Court's decision extends far beyond the use of GPS tracking. The Court's ruling dictates how the 18th century ban on "unreasonable searches and seizures" (US Const., amend. IV) applies to an increasingly technological world where people's actions and movements are constantly being chronicled by a growing web of personal electronics, transit systems and financial transactions.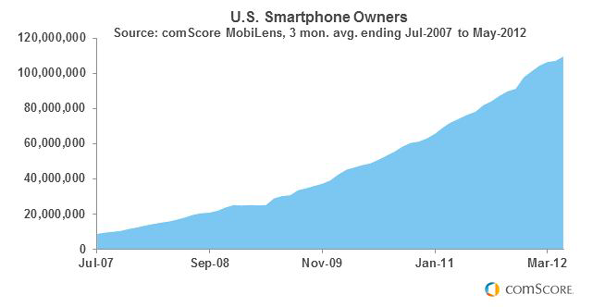 One technology that will be affected by this decision is the cell phone. Cell phones are increasingly integral in modern lifestyles. According to the Pew Internet & American Life Project, 88 percent of adults have cell phones. Of the adults, cell phones are most pervasive with the youngest demographic (Rainie). This means that they will only become more ubiquitous in the coming years. Most of these devices have built-in GPS and those that do not can be located using a process of triangulation with cell towers. Because of the personal nature of these devices, people are rarely "more than a few feet away from their cellphones" (Application).
Citing George Orwell's novel 1984 about an omnipresent totalitarian government, Judge Garaufis rejected a request for this location data, writing that it constitutes an "Orwellian intrusion" (Application). The decision of US v. Jones applies to this trove of location data which is even more threatening to individual privacy than GPS tracking alone, because the devices are far more universal.
US v. Jones differs from past issues because of the advanced technology and its potential for abuse. Lawmakers must bring the Fourth Amendment into the modern era intact by forbidding warrantless searches using these technologies. Simply preventing physical trespass does nothing about the overbearing surveillance itself. The ruling in this case does nothing to actually protect the rights of Americans and only opens more possibilities for infringement by law enforcement.
Works Cited
Application of the United States of America for an order Authorizing the Release of Historical Cell-site Information. 10-MC-897. (United States District Court Eastern District of New York. 2011) Order Denied. Wired. n.d. Conde Nast. Web. 10 October 2014.
Goza, Kirk. "United States v. Jones: GPS Tracking and the Future of Privacy". American Criminal Law Review. 2 October 2012. Georgetown University Law Center. Web. 20 October 2014.
Katz v. United States. 389 U.S. 347. Supreme Court of the United States. 1967. US Supreme Court Center. n.d. Justia. Web. 11 October 2014.
Knotts v. United States. 460 U.S. 276. Supreme Court of the United States. 1983. FindLaw Cases and Codes. n.d. Thomson Reuters. Web. 9 October 2014.
"Open Field Doctrine". US Legal Definitions. n.d. US Legal Inc. Web. 24 March 2014.
Rainie, Lee. "The State of Mobile America". Pew Internet and American Life Project. 16 March 2012. Pew Research Center. Web. 20 October 2014.
Sullivan, Gail. "Rethinking Warrants in a Wireless Age". CQ. 8 November 2011. N.p. Web. 11 October 2014.
United States. Government Printing Office. The Constitution of the United States of America: Analysis, and Interpretation. 2002. FDSys. Web. 9 October 2014.
US v. Maynard. 615 F.3d 544. United States District Court for the District of Columbia Circuit. 2010. Electronic Frontier Foundation. n.d. Electronic Frontier Foundation. Web. 10 October 2014.